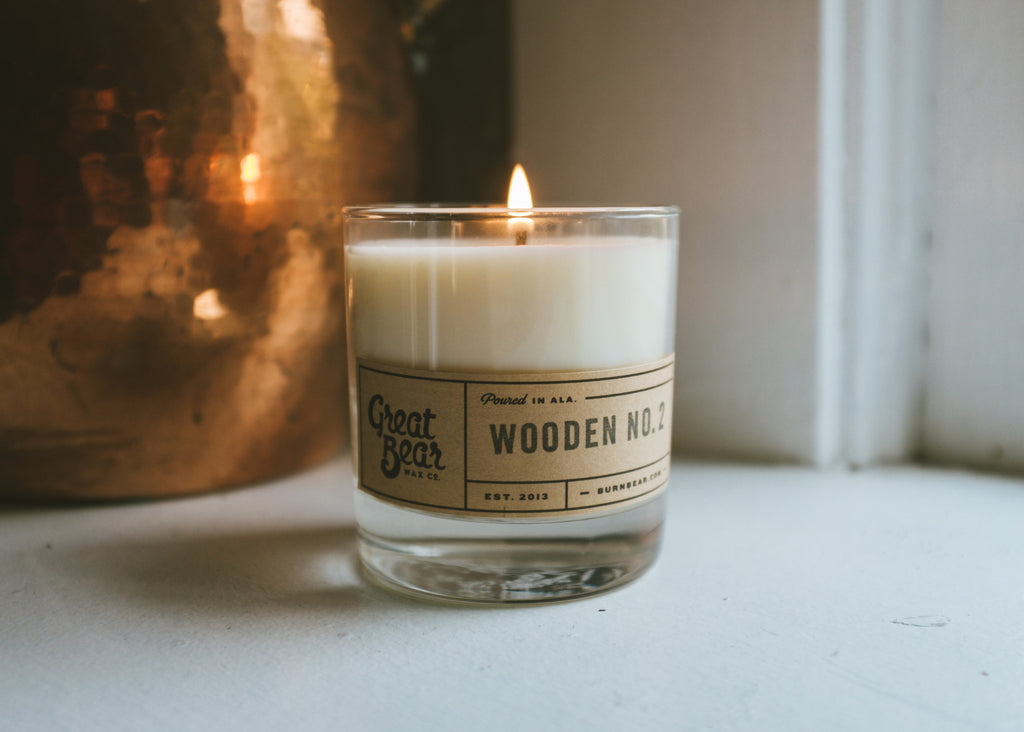 The second candle in our Wooden collection, "No2" was inspired by smells of generations past. The comfort and familiarity of fragrances such as Mahogany, Teak, Cedar, and Oak bring us back to long rides in the truck, dad's cologne, and the feeling of searching through old guitar cases for the next pull of inspiration.
This candle is probably our most "inspired by fond memories" candle in our lineup. I cant smell this candle without immediately being transported to my childhood. I light it up and am small and watching my mom and dad get ready for whatever activity they were a apart of. Dad's hair was much darker than it is now and combed back to dry while getting ready. Every time he walked by my brother and I we would find ourselves in a cloud of his cologne. I cant remember the brand or the bottle but this candle puts me right back in a cloud of my fathers cologne. 
We sought to recreate the feeling of a fresh and clean masculinity without being overpowering and without pointing too hard in the cologne direction. This creates a well balanced fragrance that is sure to fill your room with good memories or lend itself to your new ones.