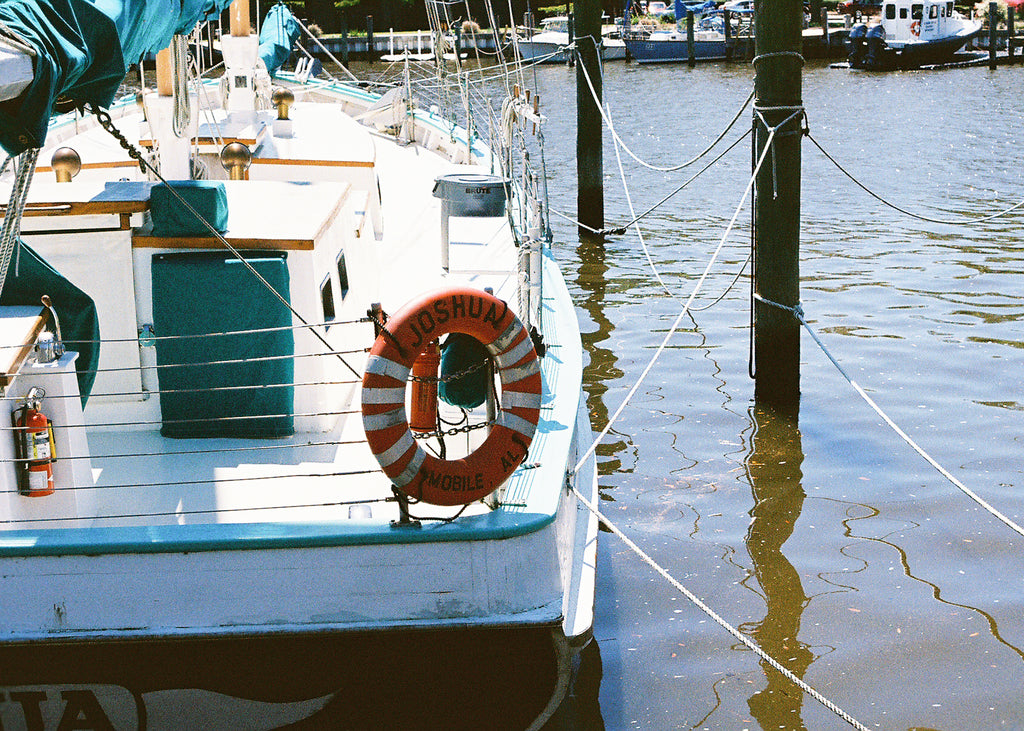 Im listening to the cars buzz by through the open windows of my downtown loft. Its about 50 degrees outside and the last few days have been very cold but at this point it seems certain that these are the last chilly days of Spring. Every year at this time it happens to me, I start to smell the warmer air and start to feel sunlight on my arms and legs and I have to fight off thoughts of moving away. If you've been around long enough then you know that I was raised on the coast of Alabama and that it is dear to my heart and today, like most days, I'm wanting to be back in the salty water of the Gulf.
Our Sea Salt candle was created with a real dose nostalgia and the tangible sense of home. Some of my most prized memories were born in salty water whether it was driving 98 with pop looking for places to throw the cast net or sitting on the deck at the Flora-Bama drinking too many beers to cool off and quench my thirst, these memories are locked in my mind etching their way into my very being.
There is a connotation that candles are best when its cold out and your tucked into the sofa with a book and a blanket but this candle proves that there is no candle season. Its getting warmer and the need to surround yourself with good vibes is as necessary as ever. For me its stories by Hemingway and Beston, Jimmy Buffett and the turntable, Sea Salt candles, and a full tank of gas in the truck just in case the need to breathe salty air becomes too strong.
- Jake