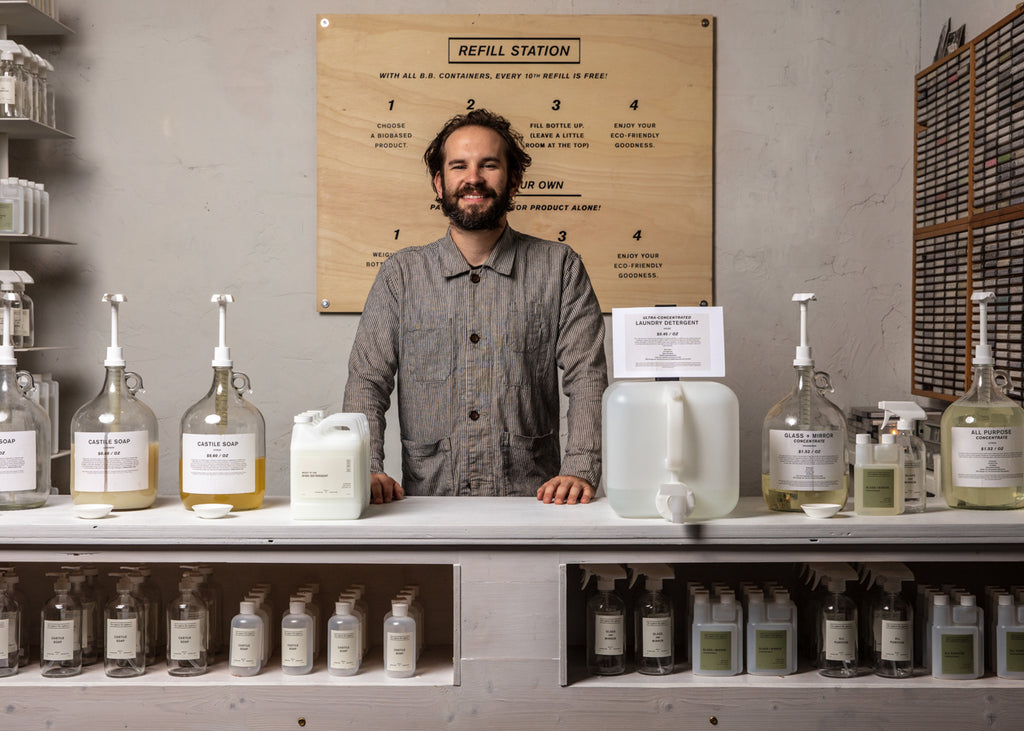 In a few weeks, Great Bear Wax Co. will be 6 years old! Y'all have made the last 6 years of business the delight of my life, and my amazing team and I are eternally grateful for everything. This summer we took over a new space and had the unique opportunity to offer you something new. In brainstorming what to do with this beautiful space, I was certain that I wanted this next phase of business to be one that was truly helpful to you, me, our city, and the planet. Over the last few years, I, like most of you, have been reading about and seeing first hand the harm that the modern era is causing the planet and the unstable trajectory that we are on. The fact of the matter is that we all need to be making changes to the way we consume. These don't have to be completely life altering, but something has to give. It is our responsibility to steward this planet well and regardless of where you land on the political spectrum, I would encourage you to look into the effects that pollution and waste have on the environment and all life, and the companies/industries that have caused the most harm. Then ask yourself how long you are willing to let this continue as the norm. You are only one person, and you can not control everything (I say this mostly to remind myself). BUT you can control yourself, and together we can do better! On October 5th, 2019, we opened Birmingham's very first refill shop with the goal of eliminating plastic waste from your home cleaning routine. We stock eco-friendly, biodegradable, and non-toxic Castile soap, laundry detergent, dishwashing detergent, manual dish soap, glass cleaner concentrate, multi-purpose cleaner concentrate, and a whole slew of retail good that are designed to help you reduce waste. Each refill product has a per ounce cost, and you have the option to bring your own bottles or grab one from us to fill up!
My prayer is that Bungalow Bungalow can be a resource for you, your homes, our amazing city, and the planet as we offer you waste-free and minimal-waste options of products that you already use and love. Bungalow Bungalow is the first shop of its kind in Birmingham (maybe even the whole dang state!). I hope this shop inspires you to take ownership of the way you consume. We can do this y'all! I repeat WE CAN DO THIS Y'ALL!
Here are a few quick facts about plastic and its effects on the planet. These were pulled from globalcitizen.org and Green Peace's website.
8.3 billion tons of plastic has been produced since the 50's. Of that number, 9% has been recycled, 12% has been burned, and 79% is currently sitting in landfills and the environment.

There are 5 trillion pieces of plastic in the worlds oceans. Crustaceans tested in the earths deepest point, Mariana Trench, had ingested plastic.

Globally, 2,000,000 single use plastic bags are used per minute. Plastic bags are used for an average of 12 minutes and take 500+ years to degrade in landfills.

photo by: Kyle Carpenter